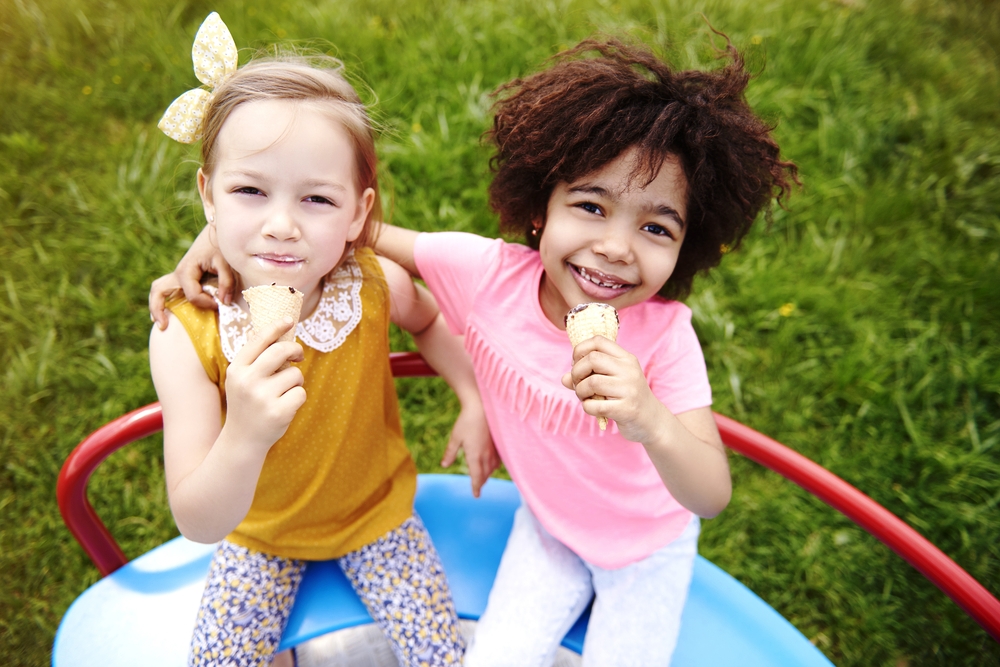 It's that time of the year again! With school now closed, many parents find themselves struggling to decide where to place their children. Should we enroll our child in a daycare center for the summer months? Would they benefit more from attending a summer camp program? While a daycare center can be a good option for some families, at Silverline Montessori School, we believe that summer camps provide a more memorable and enriching experience for children. There are numerous benefits to enrolling your child in a summer camp program. Here are just a few of them:
Avoiding the Summer Slide
When the school year ends, many children tend to go through what is referred to as the "summer slide." Since school is not in session, children are not actively using their reading, spelling, or mathematical skills. As a result, these skills tend to decline, and children may have a harder time keeping up at the beginning of the new school year.
In a summer camp program, like the one offered at Silverline Montessori School, children focus on a different educational theme each week. They participate in exciting experiments, activities, and take-home projects every week. STEM camps are particularly helpful in making sure children avoid the summer slide. At Silverline Montessori School, our STEM camps allow children to explore different career paths related to science and technology, such as marine biology and archaeology. All of our summer camp programs are specially designed to keep the brain and important skills active during the summer months.
Improving Social Skills and Forming Lasting Friendships
Summer camp is a great way for children to make new friends while enhancing important social skills such as leadership and collaboration. During summer camp, children can make new acquaintances and form friendships with children of different ages. Older children can serve as role models and mentors to younger children, while younger children benefit from having someone they can ask for help and learn from.
Teamwork is another significant aspect of summer camp. Games and activities such as relay races allow children to work together in groups in order to accomplish tasks. Children will understand the importance of listening to others' ideas and making decisions as a team. They will also learn that often they are able to accomplish more as a group than they are able to accomplish on their own.
Supporting Physical Development and Encouraging a Connection to Nature
Another aspect that could make a summer camp program more appealing than daycare is the greater exposure to the outdoors. During summer camp, children often have the opportunity to learn, play, and explore the natural environment instead of being stuck inside all day. Physical movement enhances gross and fine motor skills, and allows children to breath fresh air and soak up vitamin D from the sun.
Summer Camps at Silverline Montessori School
Weekly camps offered at Silverline Montessori School feature fun themes such as camping and backyard fun. These themes help children learn to appreciate nature, giving them the opportunity to spend more time outside. Our "camping" trip on the playground teaches children about outdoor safety and items needed for a successful camping trip.  For these reasons and more, summer camp programs can be a great choice for kids and parents over the summer!
https://silverlinemontessori.com/wp-content/uploads/2018/06/summer-camp-autocorrected.jpg
667
1000
nruiz
https://silverlinemontessori.com/wp-content/uploads/2016/09/Silverline_LOGO_R1_new-300x118.png
nruiz
2018-06-22 08:06:29
2018-07-12 12:25:11
The Benefits of Summer Camp