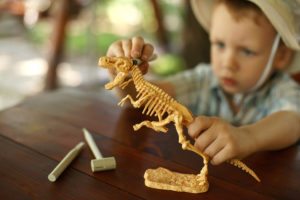 With Pearland being one of the more popular cities to live in Texas, the city has numerous activities for the entire family. Located only 15 miles from Houston, Pearland is within close range of a lot of Houston's top tourist attractions.
1. Centennial Park, 3219 McLean Rd, Pearland, TX 77584
If you prefer having fun while spending time outdoors, this park is the perfect option!  It's a very family-friendly park with a golf-course, off-leash dog area, and a playground with seasonal water play. Your child will enjoy getting some fresh air while having fun!
2. Space Center Houston, 1601 E NASA Pkwy, Houston, TX 77058
If you want to further your child's development in STEM, take them to the Space Center Houston! The Space Center is one of Houston's top attractions and it hosts some of the best educational programs in the nation. Children will learn about a variety of topics including the stars, the planets, and what it's like to be an astronaut!
3. Froberg's Farm, 3601 Hwy 6, Alvin, TX 77511
Froberg's Farm is a fun-filled farm that provides fresh produce, nuts, candies, and homemade goods. As we are heading into Fall and Winter, Froberg's Farm offers a Fall and Winter Festival with themed holiday events filled with fun activities for the whole family.
4. Pump It Up, 310 Genesis Blvd, Webster, TX 77598
If you have an energetic child that loves to jump and run around, take them to Pump It Up! Pump It Up is an indoor playhouse with inflatable slides, obstacle courses, and play structures. With affordable prices and daily deals, it's the perfect option for a fun-filled day out.
5. S.E.C.R.E.T. SPY GAME, 1500 Binz St, Museum District
Serving ages 6 and up, the S.E.C.R.E.T. spy game lets your child live out their undercover spy dreams. Children get to report for duty and go on secret missions throughout the museum. With state-of-the-art technology and detailed scenarios involved, this experience feels almost close to the real thing!
6. Code Ninjas, 12810 Broadway St Ste 160, Pearland TX 77584
If you're looking for something educational to do with your child, then this is the perfect location for you! This playcenter combines technology, games, and having fun with friends all into one exciting day. If you have dreams of your child having a future career in engineering or technology, Code Ninjas will help your child get a head start by learning to code through a game-based curriculum.
Silverline Montessori in Pearland, Texas
Our goal at Silverline Montessori in Pearland, Texas, is to encourage our families to spend quality time inside and outside of the house. We believe that when children go to new places and experience new things, it can be an extremely rewarding experience for them. Throughout the school year, we hold several events for our students to expand their senses and offer them different perspectives.
https://silverlinemontessori.com/wp-content/uploads/2019/09/AMIS-Summer-Camp-FB.jpg
200
300
test test
https://silverlinemontessori.com/wp-content/uploads/2016/09/Silverline_LOGO_R1_new-300x118.png
test test
2019-09-26 12:40:48
2019-09-26 12:40:48
6 Kid-Friendly Places to Take Your Child to in Pearland, Texas