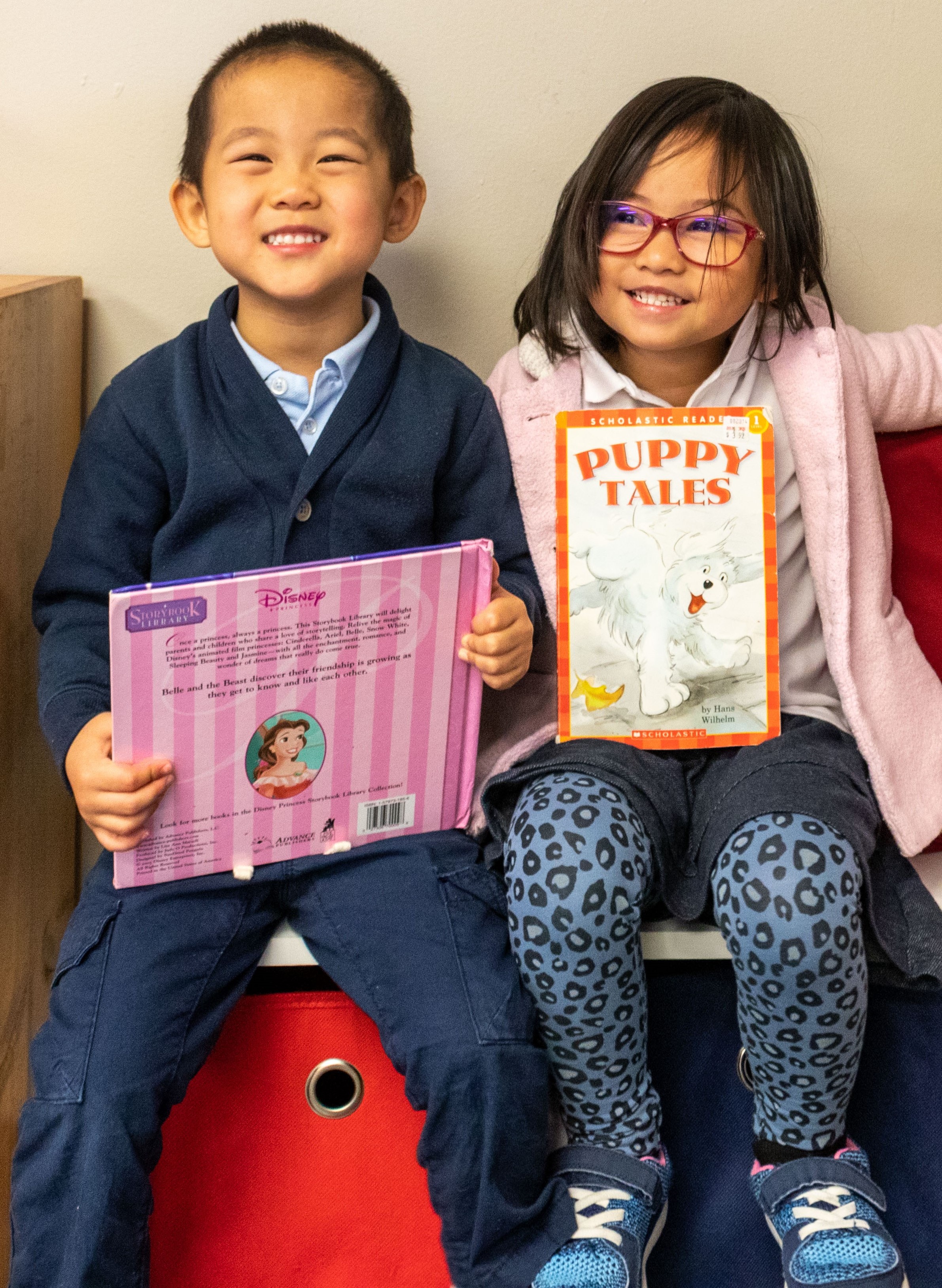 March is National Reading Month! During the 31 days in March, children of all ages are motivated by educators and parents to read every day. Reading regularly not only boosts vocabulary, literacy, and writing skills, but also promotes academic achievement across the board.
The Montessori environment has always been very supportive of the reading process. Dr Maria Montessori aimed at keeping the classroom a reading-friendly environment. "A child does not read until he receives ideas from the written word," Maria Montessori, (Discovery of the Child p.229)
In honor of National Reading Month, we will discuss what kind of books are suitable for the Montessori child. We've also gone ahead and created a list of some of these Montessori-style books that young children love reading.
How to find suitable books for the Montessori child
The books that you should choose for a Montessori child should be based on Dr. Montessori's ideas about young children and their development. Here are some concepts to consider when looking for a book for your Montessori child:
Rich language: Books that use descriptive words and avoid baby talk are good for teaching your child accurate language and increasing their vocabulary.
Reality-based: Children are naturally very interested in the world around them and therefore should be given books that are based in reality. Try to find books with stories of real experiences, such as daily life activities, and that show picture of real objects, such as vehicles, rather than fantasy.
Type of book: It's important to choose books that are age-appropriate for your child and the type of book that you choose will reflect this. For example, children under a year old should be introduced to board books while children at the toddler age should be given lift-the-flap books or books with sturdy pages.
Number of words per page: The number of words per page should also align with your child's level of cognitive development and should be age-appropriate. For example, an age-appropriate book for an infant would contain one word per page with a picture on each page. As the child develops cognitively, the book may have a picture with a sentence on each page, then a simple storyline, and finally complex stories as the child develops a higher reading comprehension.
Interesting details: Kids find details interesting, so they'll have an extra fun time reading a book with lots of details in the illustrations. These details are also great conversation topics to discuss as you read the books together.
Beauty: For children to fully appreciate reading, you'll want to select aesthetically pleasing books that your child can admire for their beauty. This allows them to see books as if they were works of art.
20 Great Montessori-style books for children under 6
Reading at Silverline Montessori School
Today in our school, there is a rising number of kids who have become independent readers. At Silverline Montessori, we make reading a priority in our classrooms by reading to and with children on a regular basis. It is seen that reading is a special art, and in the study of human history speaking precedes reading by century. Through reading, our children are introduced to language concepts and they develop the skills necessary for writing and spelling, as well. All of the books we introduce to our children are age-appropriate and have valuable lessons and interesting concepts that expand their knowledge base and encourage them to read more.
We also encourage our families and teachers to take regular trips to the library and spend time reading with their little ones. Remember, practice makes perfect and fostering that early excitement that arises from learning how to read can transform a child into a lifelong reader. It's important to be patient and provide lots of encouragement during this time.
https://silverlinemontessori.com/wp-content/uploads/2019/02/National-Reading-Month-Silverline-1.jpg
3256
2382
nruiz
https://silverlinemontessori.com/wp-content/uploads/2016/09/Silverline_LOGO_R1_new-300x118.png
nruiz
2019-03-01 09:39:25
2019-03-01 11:15:45
Choosing Montessori Style Books for Your Child